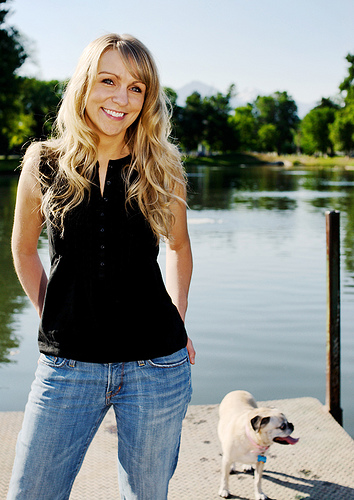 Sarah has 10+ years of advertising, marketing, and content development experience, with a specialized digital focus. Skilled in all aspects of digital marketing and social marketing, as well as project and employee management.
As a former VP of Digital and Social Marketing for Love Communications, she's worked with many clients within the following industries: destination/tourism, technology, wellness/healthcare, non-profit, retail, and CPG. Her specialties include: digital strategy, digital marketing, brand development, market research, digital media planning/buying/management, social media strategy, strategic messaging, email marketing, lead generation, SEO, PPC, ROI analysis, web analytics, blogging, creative and technical writing.
When not working, Sarah can be found raising a tiny feminist, wrangling her two adorable (yet insane) rescue pugs, listening to personal development podcasts, lecturing her organic garden for not producing more greens, searching for land with animal rights for her future pug/chicken/goat rescue ranch, reading, writing, running her #littlefreelibrary, and drinking good coffee and mediocre whiskey with her handsome and talented nerd husband.